Zunia is one of the leading online Knowledge Exchange portals for global level development practitioners. With Zunia, you will be an updated version of all recent technological developments worldwide. Started with a less global audience, zunia has enlarged its global level audience to over 300,000 registered online users in the recent years. It has its headquarters in Washington, District of Columbia.
What Is Zunia?
Zunia is an online portal where you can exchange knowledge with your peers, post relevant contents, and stay updated with all the recent developments which include Economy, Poverty, Education, Gender, Health, Environment, and Governance.
Zunia presents you with over 150,000 contents across 60 different thematic areas. The areas include:
Metadata and abstracts based on in-depth research and reports.
Blog posts, news, events updates, summaries of articles.
Collection of information from more than 200 worldwide development organizations.
Provides the link to research articles, publications, and other reports.
We will be providing 100 new themed contents for every day.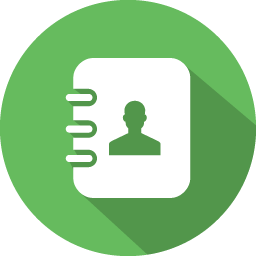 How Can It Help Users?
Zunia serves the online community with the variety of readable content. Some of the possible insights for the readers include
Information from research reports – Users can download a variety of research reports online depending upon their need. If users can also view the basic insights with the glance over the summary of the research reports.
Information from news and current events – Users can enrich themselves with the happenings around the globe at one place rather than browsing through several thousands of pages. Zunia has the capability to record and reproduce a variety of important events around the globe which serves the online community.
Information sharing between users – Users can share their knowledge (in the form of news, events, stories, and general blog posts) to the global community in addition to gaining from them. The Zunia platform disseminates all the expertise of the variety of users so as to organize them to a tropical content. It helps to link users with experts to resolve their queries and issues.
Information from worldwide development organizations – It ensures to connect and resolve user issues and queries by connecting them with the experts. It helps to acquire and disseminate information to the public in order to enhance the service delivery. For example, Open Development Technology Alliance (ODTA) helps to improve the service delivery, accountability, and quality of public services by engaging the citizens in this community.
This ODTA is an initiative which is anchored by the World Bank Institute, the social development departments and the ICT sector unit of the World Bank. ODTA has a provision of direct assistance to the operations of World Bank by providing information and insights about the reforms undertaken by World Bank on a specific community or specific experience and translate the same around the world. This leverages the ability of users to share news, stories, events, and general posts which impact and improve the public service delivery (with the help of technology)
How Can It Help Organizations?
Organizations can find the benefits in a number of ways. Some of the key areas include:
Brand Visibility – With the general public population involved in this portal, enterprises can find a way to leverage their brand promotions for their product or self.
Marketability – Enterprises can improve the marked ability of the products and can find the better lead generation through various techniques like advertisements, SEO, etc.
Voice of the customers – Organizations can find the feedback of the relevant services from the customers.
Why Zunia?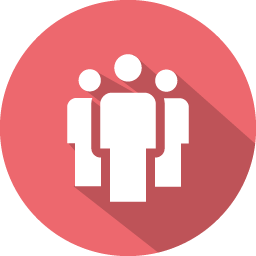 With Zunia, we provide free registration to all our customers and users worldwide. Accessing our services is very easy for our users with advanced filter options, sorting facilities and with searching capabilities. We will provide e-mail alert to each and every individuals when updating a new trending content. Moreover, we provide you to communicate with other users worldwide thus by spreading and gathering knowledge globally. The registered users can follow our groups and topics to stay updated.
Zunia plays a major role in knowledge sharing process for the users in order to post any development related content related to thematic areas, can comment on other contents, can subscribe to email alerts, and also can join in any forums or thematic area discussion groups.
Our Mission

Our Mission is to serve the world with all recent updates in an efficient way and to help the needs by providing quality data in a reliable way.
Website: Zunia.org