If one is to talk about the objective of a fiscal management development policy financing for Angola, the main motive of such a plan is to make the country's fiscal management stronger so that they can help as well as protect their poor.
This can be only achieved by the following:
Fiscal rules should be introduced especially for utilization of oil funds and there should be an adaptation of the tax administration as well as tax policy so that non-oil revenue increases.
By the help of public investment management, the value of money will also increase.
Moving from the fuel prices which are being untargeted gets targeted cash transfer.
Now if one is to talk about getting financing, the financial solutions are designed as well as implemented in a new form by the World Bank so that they can support their clients' efforts to assemble financial resources especially for managing risks and for the development of projects.
Depending On The External Sources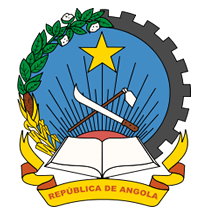 Angola's government projects highly depend on external sources like the following for their financing:
Agencies which export their credit requires a guarantee from the government or in simple word, international commercial.
Currently, there is only limited domestic credit available for private sector projects.
Local currency credit line is supported by many governments and this was done mainly through commercial banks, especially for priority sectors. However, Angolan companies have filed a complaint regarding financing in this manner since it has a really long process of review and is difficult to secure.
Any foreign currency loan is not guaranteed by Angolan commercial banks because of the risk present in foreign exchange.
Angolan Financial System
There was a failure in the year 2014 when there was a huge fall in the price of oil since this really affected the Angolan financial system to a great extent. It is seen that the Angolan financial system, which has been growing rapidly in the past few decades, remains influenced by commercial banks. According to a study which was analyzed in the year 2014, there were 23 commercial banks which were active and had a total of six license in which one was not active and the rest five were in process. There were also around 17 insurance companies, 5 pension management companies, 3 institutions and around 70 foreign bureaus that were operating in the domain of financial systems.
Development Policy Financing Builds An Action Plan Working With IMF
The proposed operation as well as the whole series of Development Policy Financing (DPF) consists of the technical assistance program which was provided by the Fiscal Affairs Department. Macroeconomic development review is also included with this. In various areas like tax administration, fuel subsidies, as well as public investment management, all of these plans are to include reviews of macroeconomic development.
Structure Of Economic And Financial Management Of Angola
The public administration constraints really affected the structure of economics and the financial management of Angola. The framework of economics and financial management is mainly a mixture of programming, planning, budgeting, evaluating, executing and internal as well as external audit functions. Going through these, it can be seen that these were mainly based on the National Statics System. The structures which are responsible for these functions are the National Inspectorate of Finance, the Ministry of Finance, the Ministry of Planning, the Audit Office as well as the National Institute of Statistics.
Public Finance Modernization Program
Seeing the constraints of economic and financial management, the government of Angola has decided to provide public services to its people which will help in reducing the poverty as well as provide social help for the nation.
Final Talk
Angola's fiscal management development policy financing is there so that government can help in making the country's fiscal management system stronger. The Government of Angola keeps changing their policy keeping in mind the fact that the country's fiscal management development policy must remain adaptable for the changing times as well.